Save 60%
By purchasing online at
Just Roller Blinds, it's that easy.
GET A BLIND PRICE NOW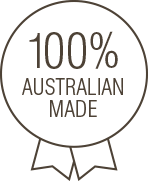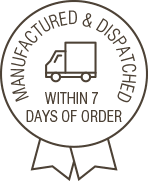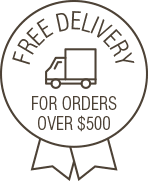 Blinds for any lifestyle
Selling online since 2008
with over 30 years of
roller blinds know-how.
GET A BLIND PRICE NOW
DIY Blinds
An experience of DIY roller blinds has never been this easy – Just Roller Blinds can help you save a huge amount on your next roller blinds purchase with our collection of DIY blinds!
Our aim is to bring to you roller blinds solutions under one roof and at the maximum convenience possible. So you can browse, select, price and order your DIY blinds in Australia online, without any hassle. We are available to assist you at every step through Live Chat. Our professional experts are available to answer any query you may have or offer you their expert advice. Simply click on the live chat option on our website and get moving to order your next pair of DIY blinds for your office or your home!
Totally customized as per your requirements, our DIY roller blinds are easy to install. When you have our expertise by your side, you can begin working on your DIY blinds in a jiffy. All you need to do is browse through our options of fabrics and colour option for your blinds and select ones that meet your requirements. If you are not sure of how the fabric will feel or how the colour looks in reality, we will send you free samples within two to three working days.
As you wait for your samples, simply take accurate measurements of your window and enter these measurements online to get an estimate of how much your DIY roller blinds will cost you. And you are free to compare our prices with our competitors because we are sure we are giving you the best quality at the most competitive prices ever!
If you are not sure on how to take measurements of your window, be sure to go through some simple measurement tips available on our website. These tips have been provided for your convenience so you can get the most out of your DIY experience. When you receive the free samples we have sent you and are sure about your choice, simply place your order with us online and we will begin on designing the beautiful DIY roller blinds for you.
DIY Roller Blinds
Installing our DIY blinds is simple enough as well with our tips on this otherwise seemingly daunting task. Just follow the simple steps we have outlined on our website and you will have successfully covered your window with beautiful and elegant DIY blinds. Again, our representatives are available on live chat in case you need any consultation or help in installing your DIY roller blinds.
Our Australian Made DIY roller blinds are the ultimate experience in DIY projects and at the end of the day, you will have dressed up your windows with stylized, sophisticated and attractive blinds that are sure to lift up the aesthetic value of your room as well as provide you with the functional benefits of window blinds! Order online today with Just Roller Blinds and get working on your own set of DIY roller blinds!
Follow our EASY 4-Step process

Step 1:
MEASURE YOUR WINDOW

Step 2:
GET FREE COLOUR SAMPLES

Step 3:
ORDER YOUR BLINDS
Step 4:
INSTALL YOUR BLINDS
Hi There The blinds are great!  We just made them a couple of cm's too long.  Will be re-measuring and ordering more soon! Thanks for the great service and product! Theresa

Just letting you know that we are thrilled with our new blinds. My husband and I had them all up in about an hour and they look brilliant. So happy with your first class service from the people on the phone to the expert packaging and labelling. Have already lined up 2 friends for new blinds and will be recommending you to all our friends. Nothing was too much trouble. Very old fashioned excellent service. Well done.

Thank you, The blinds have turned out really well. Only one tilts to the left a little and Tracy suggested to roll out (down) and add masking tape to roller. Im yet to try this evening. I will let your team know if I need any more assistance if this doesnt rectify it. Really happy with the blinds and have already recommended to another person who is building and looking to install these type of blinds. Team very helpful! Regards, Patricia

Fabulous, they are really great, I have ordered some samples of fabric as I will now do my large living area. Doug

Hi guys, Yes, I fitted them all on Friday night so they were installed in time for Saturday's party. Many thanks again to Jamie who made sure that the blinds were sent as quickly as possible to be received prior to the weekend! They look fantastic and definitely add to the feeling of class and space in the rooms, very happy with them. Cheers.

Hi Jamie, I just put the new blinds up, and they are PERFECT. Thank you very much for your help, and going out of your way to produce the blinds in the same material I purchased last year, I really appreciate it. Kind Regards.