Save 60%
By purchasing online at
Just Roller Blinds, it's that easy.
GET A BLIND PRICE NOW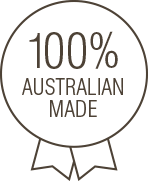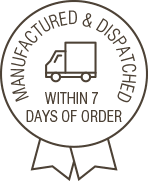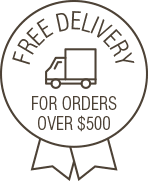 Blinds for any lifestyle
Selling online since 2008
with over 30 years of
roller blinds know-how.
GET A BLIND PRICE NOW
Custom Blinds Online
Let your windows speak for themselves adding to the beauty and sophistication of your rooms with our made to measure roller blinds!
When roller blinds are not just roller blinds but they are custom blinds, they shape up your windows just like properly fitting clothes shape up your personality! They make your windows look trim and smart and also allow you to enjoy accurate functionality from your roller blinds.
Custom blinds provide you better privacy, better control on light as well as a better looking window. Since we provide you a wide variety of fabric choices and colour choices, your custom blinds can be made to match any kind of room décor thus allowing them to mesh well with existing furniture and provide a complete look and a wholesome feel to your room. They create a perfect harmony in your room's decoration!
And the best part is that you do not need to undergo any hassle of running around, finding the fabric of your choice or trying to match the colour you desire – you can now do all of this online on our website – no manual footwork required! So browse through the fabric options available with us and see the colour options available within your fabric selection.
Made To Measure Roller Blinds
If you cannot find the fabric of your choice there is no need to worry. When we claim to provide you with custom blinds, we are ready to go the extra mile to search for the exact fabric you are looking for. Just send us an online inquiry and we will get back to you with your fabric! And what's more is that we will send you free colour samples before you place the final order with us just so you can be sure of the exact colour we will be providing you!
Made to measure roller blinds are ideal for you if you have a unique window design or a unique fashion sense. If you like non-traditional colours for your roller blinds or want a specific shade or fabric which is otherwise not available in ready-made blinds, we can assure you that you can trust us to design and install custom blinds that can fit any design preference and any shape or size of window! Why should you be made to compromise on your requirements when we can hook you up with all you need from your roller blinds through our custom blinds?
We are your number one Australian Made provider of custom blinds online in Australia. You can design, price and place your order of custom blinds online with us through our website – no hassle required! So what are you waiting for? Come and explore the wide variety of custom blinds online and make your selection today – place your order online with us at Just Roller Blinds!
<!-/div–>
Follow our EASY 4-Step process

Step 1:
MEASURE YOUR WINDOW

Step 2:
GET FREE COLOUR SAMPLES

Step 3:
ORDER YOUR BLINDS
Step 4:
INSTALL YOUR BLINDS
Hi There The blinds are great!  We just made them a couple of cm's too long.  Will be re-measuring and ordering more soon! Thanks for the great service and product! Theresa

Just letting you know that we are thrilled with our new blinds. My husband and I had them all up in about an hour and they look brilliant. So happy with your first class service from the people on the phone to the expert packaging and labelling. Have already lined up 2 friends for new blinds and will be recommending you to all our friends. Nothing was too much trouble. Very old fashioned excellent service. Well done.

Thank you, The blinds have turned out really well. Only one tilts to the left a little and Tracy suggested to roll out (down) and add masking tape to roller. Im yet to try this evening. I will let your team know if I need any more assistance if this doesnt rectify it. Really happy with the blinds and have already recommended to another person who is building and looking to install these type of blinds. Team very helpful! Regards, Patricia

Fabulous, they are really great, I have ordered some samples of fabric as I will now do my large living area. Doug

Hi guys, Yes, I fitted them all on Friday night so they were installed in time for Saturday's party. Many thanks again to Jamie who made sure that the blinds were sent as quickly as possible to be received prior to the weekend! They look fantastic and definitely add to the feeling of class and space in the rooms, very happy with them. Cheers.

Hi Jamie, I just put the new blinds up, and they are PERFECT. Thank you very much for your help, and going out of your way to produce the blinds in the same material I purchased last year, I really appreciate it. Kind Regards.