Just Roller Blinds is a pioneer in the online blinds industry, our first website was launched in 2008.  Much has changed since 2008, we now have many more online competitors, but thankfully for you one thing has remained the same, our commitment to customer service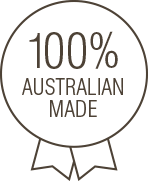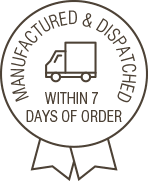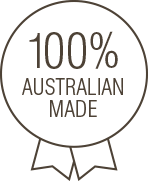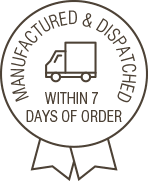 Brief History
Just Roller Blinds has been selling blinds online since 2008, we were in-fact one of the pioneers of selling blinds online in Australia.  While our online presence started in 2008 we have a long connection with the Blinds and Curtains industry dating back to the 1990's. Just Roller Blinds is the online store for Davidson's Blinds and Shutters based in Ballarat Victoria.
Davidson's Blind and Shutters was started by the Davidson family back in 1993, their first shop was based on Doveton Street in Ballarat. In 2006 Travis Davidson came into the family business and implemented a few changes, one of which was to take the blinds component of the business online. Within three months of launching the first website back in 2008, the online format was averaging 250 blind orders a month. The peak saw the site hit an average of 500 blinds a month, clearly the Australian market was ready for measuring, ordering online and installing their blinds DIY style.
The success of Just Roller Blinds allowed Trav to invest back in the business and purchase newer equipment. They also outgrew their existing premises so moved to a much larger shop in La Trobe St, Delacombe. The larger space allowed the new equipment to perform more efficiently decreasing the manufacturing time and improving productivity. More staff were employed and their customers were happy. They received thousands of testimonials of which some can be read on our testimonials page.
Our Commitment
Just Roller Blinds has always been committed to quality and greater custom service, they have continued to reinvest back into their manufacturing equipment to allow the quickest possible turn around from initial order to delivery. Currently they are proud of their "7 day order to dispatch" policy, which they will continue to improve as the technology improves.
Just Roller Blinds will never cut corners to improve delivery times because they understand the importance of quality. When you install your blind you want to be reassured that the blind will last and perform for many years to come. In-fact our 10 year warranty provides confidence that the blind will do its job, day in, day out for at least 10 years.
Our roller blinds are made by us in Australia with great thought and care. While our online presence started in 2008, we have over 30 years experience in the blinds industry operating a retail business.
Just Roller Blinds facts by numbers
0
Blind Industry Experience
0
Blind Products Available