Save 60%
By purchasing online at
Just Roller Blinds, it's that easy.
GET A BLIND PRICE NOW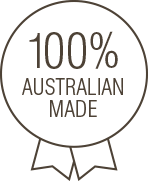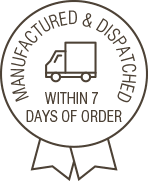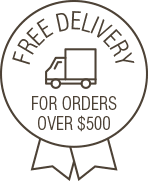 Blinds for any lifestyle
Selling online since 2008
with over 30 years of
roller blinds know-how.
GET A BLIND PRICE NOW
Block Out Roller Blinds
Ease of use, simplicity and sophistication – your windows should be dressed in style to look aesthetically pleasing while offering maximum functionality. Our blackout roller blinds and block out roller blinds are just what you need for the ultimate window covering experience.
Just Roller Blinds are your number one online roller blinds provider in Australia. Our collection of customizable roller blinds are Australian Made and is sure to impress you with their unique designs and superior quality. And what's best is that you can do everything from browsing designs to pricing and ordering from the convenience of your computer – everything that you need to know concerning roller blinds for your home or office is available to you online!
Our blackout roller blinds and block out roller blinds do just what their name suggests – they block out noise and blackout the light entering your rooms while allowing you to still remain connected with the outside world. Easy to open and close, our roller blinds also add beauty to any room they are placed in.
Our blackout roller blinds and block out roller blinds are ideal for:
Protection of furniture that is sensitive to the sunlight, by reducing the entry of sunlight, you can protect the furniture's polish;
Entertainment rooms which have a home cinema set-up so you can enjoy proper ambiance as you sit down with your friends and family to enjoy a nice movie or a home video uninterrupted by unwanted light or noise;
Homes, offices and apartments located in the city hub to block out the lights, the noise of traffic and other on-goings;
Mothers who stay up late in the night with infants or toddlers and seek a few hours in the daytime to take a quick power nap;
Children's bedrooms so they do not wake up too early in the morning, can enjoy a nice peaceful nap during the day and are able to sleep at peace during the nights;
People who work night shifts so they can get a sound sleep during the daytime to prepare them to take on the next night's shift;
For the light sleepers whose sleep is easily disturbed by the slightest of sound or light.
Blackout Roller Blinds Online
Just Roller Blinds can offer you a wide variety of colour, fabric and design options of blackout roller blinds and block out roller blinds so they are customizable according to your requirements. Regardless of whether you choose to place them in your homes or offices, you can be sure of their quality, style and functionality; making them practical and contemporary window covering solutions for you. So place your order online with us today and dress up your windows in style with our top of the line roller blinds!
Follow our EASY 4-Step process

Step 1:
MEASURE YOUR WINDOW

Step 2:
GET FREE COLOUR SAMPLES

Step 3:
ORDER YOUR BLINDS
Step 4:
INSTALL YOUR BLINDS
Hi There The blinds are great!  We just made them a couple of cm's too long.  Will be re-measuring and ordering more soon! Thanks for the great service and product! Theresa

Just letting you know that we are thrilled with our new blinds. My husband and I had them all up in about an hour and they look brilliant. So happy with your first class service from the people on the phone to the expert packaging and labelling. Have already lined up 2 friends for new blinds and will be recommending you to all our friends. Nothing was too much trouble. Very old fashioned excellent service. Well done.

Thank you, The blinds have turned out really well. Only one tilts to the left a little and Tracy suggested to roll out (down) and add masking tape to roller. Im yet to try this evening. I will let your team know if I need any more assistance if this doesnt rectify it. Really happy with the blinds and have already recommended to another person who is building and looking to install these type of blinds. Team very helpful! Regards, Patricia

Fabulous, they are really great, I have ordered some samples of fabric as I will now do my large living area. Doug

Hi guys, Yes, I fitted them all on Friday night so they were installed in time for Saturday's party. Many thanks again to Jamie who made sure that the blinds were sent as quickly as possible to be received prior to the weekend! They look fantastic and definitely add to the feeling of class and space in the rooms, very happy with them. Cheers.

Hi Jamie, I just put the new blinds up, and they are PERFECT. Thank you very much for your help, and going out of your way to produce the blinds in the same material I purchased last year, I really appreciate it. Kind Regards.