Save 60%
By purchasing online at
Just Roller Blinds, it's that easy.
GET A BLIND PRICE NOW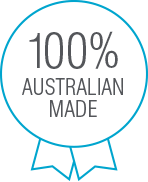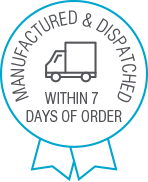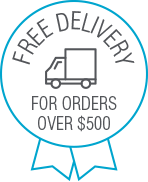 Blinds for any lifestyle
Selling online since 2008
with over 30 years of
roller blinds know-how.
GET A BLIND PRICE NOW
Australian Made Roller Blinds
Custom made blinds ordered online to your measurements
All Just Roller Blinds' blinds are made right here in Australia, our quality is industry leading. Each blind is made to meet our high standard of quality. Select from:
Roller Blinds
Holland Blinds
Sunscreen Blinds
Automated Blinds
Enjoy our 5 year warranty
Our blinds commonly called both Roller Blinds and Holland Blinds are a fantastic and versatile window furnishing that will add the perfect touch to your home. Choose from our extensive range of fabrics and colours to suit all budgets. Our fabrics are hand picked to ensure wonderful value for money.
Our blind range includes block-out, light filter or sunscreens. Get your blind price in real time online, choose from a single, dual (day & night) or sunscreen blind type. Don't forget all our blinds come with a 10 year warranty.
We have been selling blinds online since 2008 but have over 30 years experience in the blinds industry. If you're looking for the perfect Australian made roller blinds for your home or office and want to save up to 60% by measuring and installing yourself then you've come to right spot.
We ship all over Australia including, Melbourne, Sydney, Brisbane, Perth and Adelaide. We welcome you to wholeheartedly give Just Roller Blinds a go, you will be surprised by how good our blinds are.
Follow our EASY 4-Step process

Step 1:
MEASURE YOUR WINDOW

Step 2:
GET FREE COLOUR SAMPLES

Step 3:
ORDER YOUR BLINDS

Step 4:
INSTALL YOUR BLINDS
Hi There The blinds are great!  We just made them a couple of cm's too long.  Will be re-measuring and ordering more soon! Thanks for the great service and product! Theresa

Just letting you know that we are thrilled with our new blinds. My husband and I had them all up in about an hour and they look brilliant. So happy with your first class service from the people on the phone to the expert packaging and labelling. Have already lined up 2 friends for new blinds and will be recommending you to all our friends. Nothing was too much trouble. Very old fashioned excellent service. Well done.

Thank you, The blinds have turned out really well. Only one tilts to the left a little and Tracy suggested to roll out (down) and add masking tape to roller. Im yet to try this evening. I will let your team know if I need any more assistance if this doesnt rectify it. Really happy with the blinds and have already recommended to another person who is building and looking to install these type of blinds. Team very helpful! Regards, Patricia

Fabulous, they are really great, I have ordered some samples of fabric as I will now do my large living area. Doug

Hi guys, Yes, I fitted them all on Friday night so they were installed in time for Saturday's party. Many thanks again to Jamie who made sure that the blinds were sent as quickly as possible to be received prior to the weekend! They look fantastic and definitely add to the feeling of class and space in the rooms, very happy with them. Cheers.

Hi Jamie, I just put the new blinds up, and they are PERFECT. Thank you very much for your help, and going out of your way to produce the blinds in the same material I purchased last year, I really appreciate it. Kind Regards.