Save 60%
By purchasing online at
Just Roller Blinds, it's that easy.
GET A BLIND PRICE NOW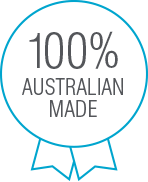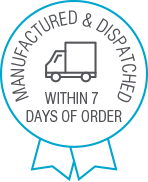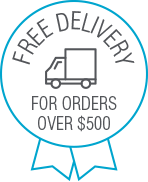 Blinds for any lifestyle
Selling online since 2008
with over 30 years of
roller blinds know-how.
GET A BLIND PRICE NOW
– IMPORTANT –
COVID19 has not affected our manufacturing, it is business as usual at Just Roller Blinds.
Australian Made Roller Blinds
Custom made blinds ordered online to your measurements
All Just Roller Blinds' blinds are made right here in Australia, our quality is industry leading. Each blind is made to meet our high standard of quality. Select from:
Roller Blinds
Holland Blinds
Sunscreen Blinds
Automated Blinds
Enjoy our 5 year warranty
Our blinds commonly called both Roller Blinds and Holland Blinds are a fantastic and versatile window furnishing that will add the perfect touch to your home. Choose from our extensive range of fabrics and colours to suit all budgets. Our fabrics are hand picked to ensure wonderful value for money.
Our blind range includes block-out, light filter or sunscreens. Get your blind price in real time online, choose from a single, dual (day & night) or sunscreen blind type. Don't forget all our blinds come with a 10 year warranty.
We have been selling blinds online since 2008 but have over 30 years experience in the blinds industry. If you're looking for the perfect Australian made roller blinds for your home or office and want to save up to 60% by measuring and installing yourself then you've come to right spot.
We ship all over Australia including, Melbourne, Sydney, Brisbane, Perth and Adelaide. We welcome you to wholeheartedly give Just Roller Blinds a go, you will be surprised by how good our blinds are.
Follow our EASY 4-Step process

Step 1:
MEASURE YOUR WINDOW

Step 2:
GET FREE COLOUR SAMPLES

Step 3:
ORDER YOUR BLINDS

Step 4:
INSTALL YOUR BLINDS
What Are Our Customers Saying?